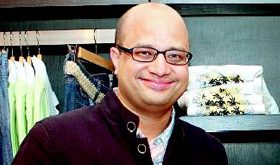 An industry thought leader in development of premium international brands in India, Shailesh has been leading Tommy Hilfiger's apparel business in India for the past six years.
Understanding that Indian business scene will get more internationalised, Shailesh has regularly pursued international exposure and before joining Tommy Hilfiger business, he led Asia Pac Wholesale business of Benetton plc, Italy based at Hong Kong. Prior to that, Shailesh had worked for 13 years with the Madura Group, the Indian arm of the British Coats Viyella Group. In a pioneering effort in India, he had set up the international brands business of Madura Garments and was responsible for strategic tie up with international brands for their entry into the Indian market.
He had also handled the responsibility of all premium brands of Madura Garments as the General Manager – Marketing.
The success of Tommy Hilfiger business in India has resulted in many recognitions for his team including three consecutive awards as 'The most admired premium lifestyle brand' in India at the IFA (IMAGES Fashion Awards). In November 2008, he was selected as executive committee member of 'India Fashion Alliance ' a respected industry organization with the objective of increasing fashion awareness and fashion consumption in India.
Shailesh has also been selected into the list of 'the top 10 young CEOs in India' (Business Today magazine selection in February 2009) along with the earlier recognition by CNBC TV channel with selection into 'The Young Turks in India' series in April 2008.
---