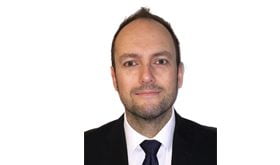 Martin is a Danish nationality with +20 years of international business experience, mainly from the financial industry and lately the jewelry business in Dubai – UAE. Him and his partners are the Master Franchise of Amazing Jewelry for the GCC region and India, as well the Managing Director for Amazing Jewelry Asia Pacific.
Specializing in building up the Amazing Jewelry brand in the GCC region and India together with local franchises takers. The first exclusivity agreement for a local franchise has been put in place and the first stores to open in Dubai and Ajman. With Dubai on the map, it will attract further interest in Amazing Jewelry in the region.
Martin is graduated as an investment banker at Danske Bank in Denmark and later he became the Managing Director for UHNW clients at Saxo Bank Denmark. He has held positions in international financial companies in US, Switzerland and Dubai. Martin joined Monili Jewellers Dubai in 2016, as Partner and Director for the Master Franchise of Amazing Jewelry GCC region including India.
---