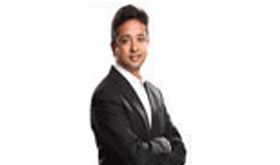 Abhishek Maheshwari leads Disney India's Consumer Products and Interactive business. Based in Mumbai, Abhishek reports to Mahesh Samat, managing director of Disney India.
In this role, Mr. Maheshwari is responsible for creating and executing strategy for the licensing and retail businesses across various categories which include: Fashion, Home, Toys, Stationery, Food Health & Beauty and Publishing. He is also responsible for development and delivery of multiplatform games and digital products including apps for multi-brands under The Walt Disney Company – Indiagames, UTV, Disney, Marvel, and Disney.Pixar. In addition, Mr. Maheshwari oversees Corporate Strategy and Business Development for the Company in India.
He has been a key member of Disney India's management team since 2012. Over this time, he has worked closely on the integration of Disney and UTV, on identifying local growth initiatives for the Company and on formulating our long-term strategy in India.
Before joining Disney, Mr. Maheshwari worked in various management roles for Kubera and prior to that with McKinsey & Company at their Mumbai and Stamford, Connecticut offices. Abhishek received a Master of Business Administration (MBA) with distinction from Columbia Business School in New York and a Bachelor of Science (BS) in Electrical Engineering from the Indian Institute of Technology, New Delhi.
---