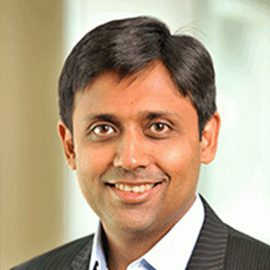 Abheek Singhi leads The Boston Consulting Group's Consumer practice in Asia-Pacific. He was named a BCG Fellow in 2015; his fellowship is examining how digital and other technologies can provide leapfrog opportunities in emerging markets.
Abheek has nearly 20 years of experience with clients in emerging markets such as India, China, Southeast Asia, and the Middle East. In addition, he has worked in BCG San Francisco with clients in the US and Canada.
He has worked with leading consumer packaged, consumer durable, and retail companies on a wide variety of projects related to strategy, operational excellence, and organizational improvement. In those assignments, he has led teams delivering significant top-line and bottom-line impact for clients.
Abheek has been a member of the National FMCG (fast-moving consumer goods) Committee and the National Retail Committee of the Confederation of Indian Industry (CII) for several years. In that role, he has worked to monitor the industry trends and to shape industrywide responses. Abheek has also been selected by the Aspen Institute as part of the India Leadership Initiative program and is a member of the Aspen Global Leadership Network.
Abheek is a coauthor of the bestselling BCG book The $10 Trillion Prize (published by Harvard Business Review Press). He has also written several seminal reports on the Indian agriculture, consumer, and retail sectors, and he is a frequent contributor to national newspapers and a speaker at leading business conferences and seminars.
---