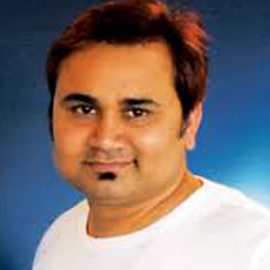 Animesh Ikshit, is currently leading the team of designers, engineers and architects for the experience on front end. The profile includes Visual merchandising, Retail design, project management and Digital initiatives for Benetton India Pvt. Ltd. Over the last 17 years devised various design and product strategies many of which became an industry standard. The trade shows designed by him is one such case which is not only adaptive to any kind of space but also a breakthrough in terms of effectiveness of the event. He has various other projects to his credits including localization of the retail design adaptive to the Indian market over the experience span. Design of lights, furniture, space management and creative approach towards retail environment are other aspects where he has been setting up benchmark.
In 1999 he passed out from NIFT, Delhi and pursued his masters in Design at the Nottingham Trent University, UK. He has regularly been invited as an industry expert by various institutions like NIFT, FDDI, JIMS, RAI, Pearl and Images Group. He has various articles published in magazines and newspapers in leading publications in India.
Bikes have remained his passion since a very early age and has been associated with most of the better known Riding clubs in India.
---