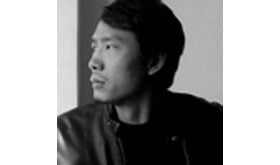 Brian TAM is a design educationist, fashion design and fashion marketing consultant.
Graduated from Lingnan University with a Master Degree in Cultural Studies and received a Bachelor Degree of Arts in Fashion Design at HK PolyU School of Design, he was granted the Winner Award of the Hong Kong Young Fashion Designers' Contest (YDC) when he was a fashion student at HK PolyU.
More than 10-years solid experience supervising design teams and brand developments for different labels, developing their brand images and identities, providing design directions, attending international fairs and shows for concept and style developments as well as participating promotional activities, he stayed 5 years in Seoul as Design Director/Chief Designer and supervised 3 fashion design brands simultaneously.
He has many years of diverse working experience in designing, design education as well as in art and marketing fields, gaining valuable experience in brand management, design development, fashion marketing and education.
He has been participating in various fashion shows and international exhibitions on behalf of various companies and himself:
• Fashion shows and exhibitions at Seoul Fashion Week in South Korea
• "Hong Kong Week and Fashion Gala Show" at Copenhagen, Denmark by HKTDC
• Hong Kong Young Fashion Designers' Contest (YDC) by HKTDC
• HKTDC Hong Kong International Jewellery Show
• Interstoff Asia Essential – The Home of Cutting-Edge Textiles by Messe Frankfurt HK
Brian is currently serving at The Woolmark Company as the Project Manager (Fashion and Marketing).
Or shorter version:
Brian TAM, Project Manager of The Woolmark Company.
Obtained a Master Degree in Cultural Studies and Bachelor Degree in Fashion Design at the HK PolyU, Brian has over 20 years of experiences in design and consultancy for international brands, including a South Korean retail group as Design Director to manage 3 fashion labels simultaneously for 5 years.
---