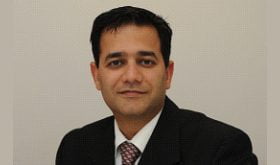 Vivek Mehta is CEO, MAS Brands. Mr. Mehta is responsible for developing and executing the company's strategy of growth and expansion globally and his role includes oversight and leadership for all subsidiaries of MAS Brands. He has been with MAS since May 2013.
Prior to this he was Country Head and General Manager for Callaway Golf India. Mr Mehta was instrumental in setting up Callaway in India ( 2009 ). Before Mr. Mehta was in a senior leadership position in the company's Global Operations function.
Prior to joining Callaway Golf, Mr. Mehta served in senior managerial roles at Whirlpool Corporation in Benton Harbor, MI and i2 Technologies, Dallas, TX .
He has held roles with increasing responsibility over the last 20 years in different functions – sales, marketing, operations, business development & consulting. At Whirlpool and i2 Technologies he was responsible for the execution of some key strategic global projects in USA, Asia, Europe and Latin America.
Mr. Mehta holds a degree in Mechanical Engineering from the Indian Institute of Technology Delhi (IIT-D ) and an MBA from the Indian Institute of Management Ahmedabad (IIM -A).
He has also attended several executive programs over the last 10 years including Leadership programs at Harvard, Stanford & Center for Creative Leadership over the last 10 years.
Mr Mehta is a passionate golfer and has been playing for the last 10 years. He is passionate about sports and besides golf likes playing tennis and reading
---