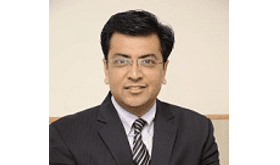 Sachin Jain is the President of Forevermark – a wholly owned subsidiary of the world's largest diamond group – De Beers. At Forevermark, Sachin effortlessly juggles between multiple responsibilities whilst spearheading the business affairs of the brand; having joined the company as the Head of Retail in 2010, he was swiftly promoted to the Managing Director in 2011 and to become the President in 2013. Forevermark has been the most exciting phenomenon in the global diamond business and he leads the growth and formation of Forevermark in the Indian subcontinent.
Sachin is a passionate business driver whose clarity of vision has carried various companies through rapid and abiding growth. He has a career spanning 17 years at luxury goods and retail companies, but profoundly driven by his love for building businesses, teamwork and creating lasting relationships, Sachin considers himself an entrepreneur at heart.
International brands that are newly launching in the Indian market have become his specialty by default. Having started his career as a young business graduate with Monks Italia that had only just launched in New Delhi, he took his learnings from the business to Benetton in 1999 as it made an entry into the Indian market. He left his position here as the regional manager, to join the Swatch Group as they launched Tissot to India in 2002. Where he was elevated to Brand Manager and was the youngest person to hold this position. He was working at the Swatch Group till 2007.
Sachin later spent 3 years at Lladro and was pivotal in the overall growth of the brand, but most excited by the direct connect to the consumer that a new brand launch like this brought him.
Usually travelling where work takes him, Sachin resides with his wife and daughter in New Delhi. He loves the outdoors and photography, and is always excited to carry his camera to the Forevermark mine visits to Africa, and combine his passion for the three.
---