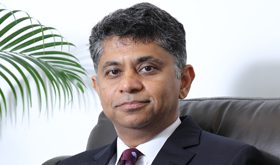 Neelesh, MBA from IIM Kolkata, is a Partner with A. T. Kearney and leads the Lifestyle Practice for Asia. With over 27 years of Consulting and Industry experience Neelesh has advised many large retailers in Apparel, Footwear, Accessories, Watches and Jewelry across multiple geographies – India, Far East, US, EU, Japan and Middle East. His work has addressed all parts of the market – viz, menswear, womenswear, kidswear, home textiles, technical textiles, and all wear occasions -formal/casual/ethnic. Within apparel he has worked with all fibres – cotton, viscose, polyester, wool, linen and across the value chain – yarn, fabric, garments, brands and retail. He is a global expert in diamonds and jewelry.
He has advised retailers on topics such as growth and entry strategy, format and value proposition design, product strategy, manufacturing and supply strategy and operating model.
Before consulting he worked in various transformational roles with a leading Apparel and Textiles player. He understands the Indian consumer, their buying behaviour, channels, the end to end supply chain and the economics of the various business models.
He has served as a member of the CII National Committee on Textiles and CII Core Committee on Luxury and Lifestyle as well as the FICCI Lifestyle Committee.
He has authored comprehensive studies of the luxury market in India and South East Asia in partnership with CII and Economic Times. He has published many articles in leading newspapers and magazines and has been interviewed as an expert
---