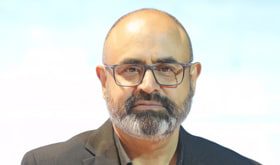 A review of my credentials will confirm that I am capable of serving as the catalyst for achieving business development objectives and organic growth through effective contributions. I possess over 25 years of experience in Business Development, Operations and Marketing functions. I understand that working for a professional organization like any requires a candidate who is team oriented and is able to deal with people in various departments. I am confident that I possess these skills, which will help me to perform the job efficiently and effectively. My goal is to transit my enthusiasm, creativity and experience into a position, where I continue to provide the strategic and tactical leadership critical to retaining valued customers of an organization.
Areas of Expertise
Business Development, Operations, Leasing, Commercial Negotiations, Marketing, Tenant Relations, Team Management

Career History

Starting my working career as a Marketing Office for Jagatjit Industries Limited, one of the first liquor distillers in the country, I moved to Retail in the year 1999. I spent the next few years learning different aspects of the trade and gained experience working with some of the larger format players like the now RPG – Sanjiv Goenka Group handling the expansion of their Hypermarket Brand, Spencers.

In the year 2009, I moved to the other side of the table to gain experience and understand a developers prospective and have been working with different developers handling their Mall Leasing responsibilities. Currently, I am working as Director – Business Development with Pacific Group, a leading Real Estate developer having diverse business interest in Real Estate, Retail, Education & Hospitality. I joined the Group as Vice President – Sales & Marketing for spearheading their Retail Mall Leasing & Marketing strategy. I was promoted to Director – Business Development w.e.f. April, 2018 and since then have been instrumental in creating and improving the Tenant Mis of the Malls across different regions.
---