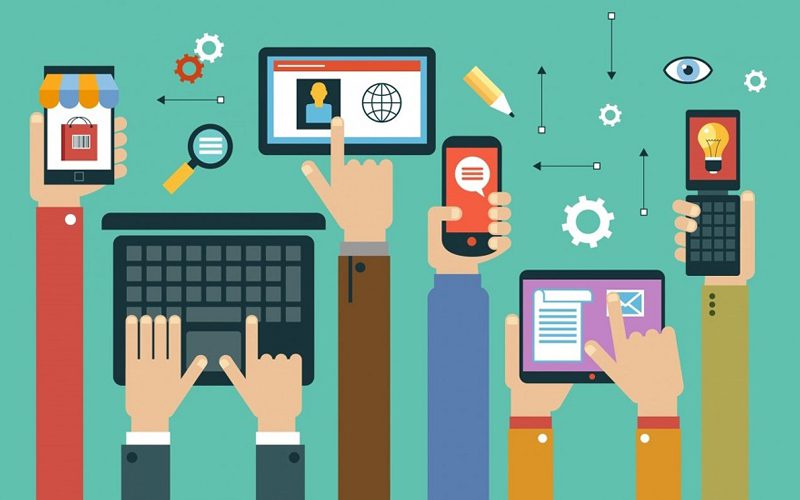 Customer loyalty has totally shifted in a different manner, earlier it was primarily based on price, product, or the brand but now with the digital revolution the customers are looking for a good overall brand experience. Companies today have realized the power of customer experience (CX) and how it is critical for the business. To execute this, brands are introducing customer relationship management(CRM) through storytelling, running contests and various other ways. 
Nowadays, brands are building a strong digital presence, as it is one of the ways to directly engage with the customers and gather their feedback. According to a report by Salesforce, 85% of consumers conduct research before they make a purchase online, and among the most used channels for research are websites (74%) and social media (38%). 
The different variety of content on the Internet creates an urge in the mind of the customers to try a product/ service. Companies are looking to create awareness so that they can consider the product and drive them to the decision stage. Aashish Batra, Co-founder, myPAPERCLIP stated here, "The word experience is extremely important. As our brand, which is into notebooks and stationery, delivering the right form of content is important. We are a brand that is majorly present across four channels. The experience specifically dedicated to the D2C space starts with generating ads to create impulse on Facebook, Instagram, etc. In this way, we're trying to basically market our product and create an experience, not by using marketing about the product but by creating content around its lifestyle usage. That is more relatable to the user of the product. We try to create content with more relatability that can create a link with our experience. Creating a WOW factor is really tough for brands and varies depending on the category in which it exists, this is because the experience that the consumer demands is changing every day."
Kanishk Arya, COO, Sleepycat commented on this and added, "When I look at the experience, it should be shoppable. I would look at it in a way that interaction can add value for the customer and also give an opportunity to the brand to make a sale from the customer. For our D2C brand, I have divided this for our business into four levels.The levels are that we discover content by educating consumers and then advertising in a way that creates profit for the brand".