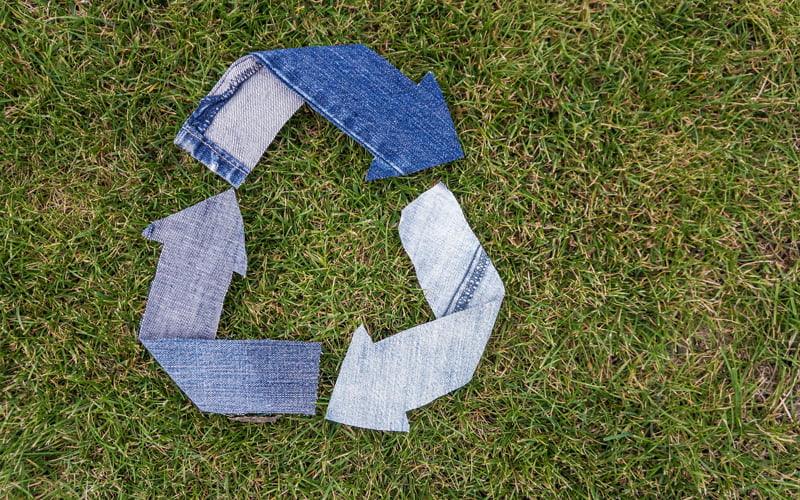 As the world witnesses the impact of mankind's decisions on the planet, denim manufacturers and brands have taken the initiative to reverse the damage that's been done while battling other challenges and striving to meet a growing demand.
If there is one fabric that has been around since time immemorial, single-handedly upping the style quotient each time it makes a comeback in one fashionable way or another, it is inarguably denim. But this massive popularity has often come at a price that the environment has had to bear. Hence, driven by the increased need of today's discerning consumer for a piece of clothing that is sustainable and sustainably produced, denim manufacturers are looking at new ways to offer what the customer desires. Crafting ways to produce circular denim is one way in which these manufacturers are setting foot into the green space.
Circular denim relates to the production and manufacturing process of the denim fabric. While traditionally the model was linear where the garment usually ended as landfill, circularity takes into account the product's entire lifecycle, including its reuse and recycle. In simple terms, production of circular denim could lessen its overall impact on the environment via utilisation of reused materials instead of net new resources wherever possible, taking into account the ease of reuse or recycle of the garment, and making the product last longer.
Circularity begins at the start of the production process and then continues all the way. Thus, manufacturers may have to re-think the production process by assessing how the waste produced can be reused, or replace parts of a garment without hampering its commercial viability. The possibilities are many! Some brands are aggressively pursuing ways to reduce their carbon footprint by shifting to less-intensive modes of moving the product from factory to store, including rail and container ships, while some others are committed to creating alternative, responsible products and packaging by seeking out low-impact materials and innovative techniques, investing in research & development, and collaborating with others to find more sustainable solutions throughout all stages of its value chain. An increasing number is also working closely with Better Cotton Initiative, the largest cotton sustainability programme in the world.
Brands must thus take note that a more sustainable way of doing things is the way forward. They must, in fact, not restrict sustainability to the manufacture of a product but allow it to extend into other functions as well, paving the way for a better tomorrow.
— Tripti Mehta