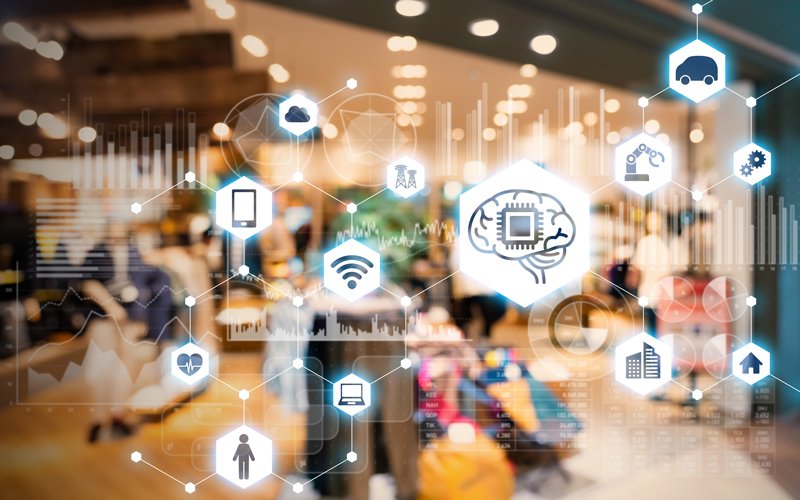 These days there are a multitude of options and platforms available such as web, social, mobile, e-commerce, print media, pop-up stores, malls, and high streets to research and learn about products, make purchases, share feedback, etc.
Thus, even a single purchase is no longer a linear transaction that involves going and buying a product. Rather, it is an integration of multiple channels, made of both brick and click (and some print and outdoor as well.). Accordingly, retailers also need to fine-tune their strategy and be omnichannel-inclusive to offer a seamless customer experience.
An Integrated Approach
A systematic and integrated approach needs to be on top of the game for retailers. Not doing so won't just push them back but can even be crippling in the longer run. To adjust and win in these transforming times would need cohesive integration of multiple channels: physical, print, digital, etc. Retailers have to go the extra mile to give their customers an enhanced and seamless experience in-store as well virtually.
Enhanced Physical Experience
Physical stores will persist in India, despite many pundits predicting their demise. In the brick-and-click battleground, the latter won't completely outflank the former. E-commerce is soaring high but it can't give a personalized touch and hands-on experience like its physical counterparts. This is one of the reasons the bigger digital retailer Amazon is also racking up investments in physical stores.
Webrooming and Showrooming
Hybrid models of retail are evolving and we will continue to see the confluence of digital channels and physical stores. Recently, a Shopify survey showed 59% of respondents prefer webrooming, which means they will learn about a product on the web and prefer to buy them in-store. Likewise, 54% prefer showrooming, which means they will check out a product in-store and buy it over the web.
This means going forward, marketing is not about brick vs mortar but how to synchronise the two to give larger value to the customers. Brands need to work on seamless integration of channels — in store, e-commerce, mobile, social, etc — to offer an engaging and personalized experience to the customers.
The Rise of Video Marketing
Videos are a highly essential component of the new-age marketing mix. It is estimated that on average a customer watches ~ 100 mins of video content every day, underlining its importance in initiating brand communication, disseminating product information, and nurturing customer engagement. Increasingly, marketers are now earmarking a sizable part of their budget for video communication.
Videos can also be used in-store to drive engagement. It can be used for in-store navigation, safety protocol (fireplaces, exits, etc), store information (testing places, check out, etc.). This can also help cut down overhead costs.
Importance of Data Analytics
An integrated analytics solution is the cornerstone to running a successful omnichannel strategy. It helps in optimizing the marketing budget, making concentrated efforts, improving campaigns, and enhance supply chain and inventory management.
However, omnichannel data analytics requires scrutinizing multiple channels across numerous key data points including those involving customer interactions, inquiries, and sales across all the relevant channels.