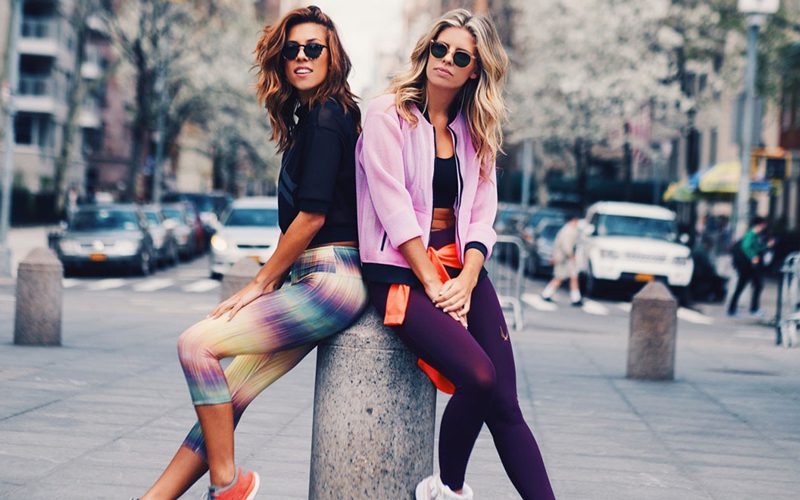 Fashion is inherently dynamic by definition and the global surge in athleisure demand is just an instance of how lifestyle needs and macro environments can generate entirely new fashion categories almost overnight.
Athleisure bridges the gap between functional activewear, and fashionable clothes made to fit well and be comfortable. The global athleisure market size was valued at USD 306.62 billion in 2021 and is expected to expand at a compound annual growth rate (CAGR) of 8.9% from 2022 to 2030, according to a report by Grand View Research. Factors that are driving the growth of athleisure market include rising number of gyms and fitness centers, and as consumers are becoming more conscious of health and well-being, it is one of those product areas that will continue to become part of the consumers' wardrobe. The rapid penetration of e-commerce in the region is providing growth opportunities for athleisure manufacturers as it helps them to cater to a larger customer base. Furthermore, the growing influence of lifestyle blogs and celebrity endorsements in marketing athleisure items to a broader customer base favors the growth of the market.
The brands that have been most successful in leveraging the athleisure trend and building their sales are those that can display their products to multiple audiences. A lot of marketing comes down to the in-store and online experience; how to present the items. Companies focused on expanding their athletic-based apparel lines and building on e-commerce capabilities are expected to witness growth in the upcoming years. Efforts to accelerate deliveries through investments in supply chain and order fulfillment avenues are likely to provide an edge in the market.
Given a more competitive landscape, winning sporting goods brands over the coming year will need to find ways to outperform fashion brands in the growing athleisure segment. A key advantage general fashion brands have over sporting goods players are their shorter development cycles, allowing them to respond more quickly to consumer trends. However, sporting goods players are well-positioned to innovate in design and materials and strike the right balance between usability and comfort.
Living a sporty and healthy life has become more than just a fashion trend: it is a state of mind. Implementing a casual but aesthetic sense of style will therefore always be popular. Fashion brands who act on this established lifestyle, maximize their market opportunities.
–Sadaf Anjum