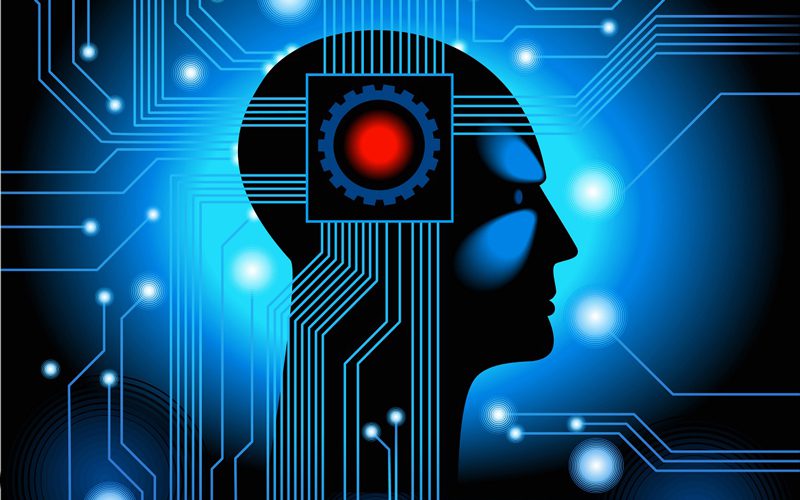 The C-suite has been increasingly focused on the customer and the need to tailor and nurture these relationships to maintain long term customers and drive profitable growth. In a recent CEO survey KPMG saw this highlighted with 60 percent of CEOs saying their main objective was to embed their purpose into everything they do in order to create long term value for stakeholders. An excerpt of the report. 
In a recent CEO survey KPMG saw this highlighted with 60 percent of CEOs saying their main objective was to embed their purpose into everything they do in order to create long term value for stakeholders. Of the CEOs who responded, 88 per cent see a clear corporate purpose as having the greatest impact on building strong customer relationships over the next three years. Trust in organisations has become more nuanced as the public demands more ambitious environmental, social and governance (ESG) goals.
 A trusted purpose is now an essential building block of a sustainable customer relationship, with customer engagement dependent upon trust. Before, during and after the pandemic, companies have recognised the importance of customer experience and the need to make it simpler and easier for their customers to engage with them. However, shifting customer needs, changing expectations, continuously rapidly evolving technology and organisational fragmentation have created a significant level of complexity for companies seeking to deliver on the promise of simplicity. 
Retail under focus
Retail continues to hold the market leading position across industries in driving customer experience excellence with seven of the top 10 brands being grocery and non-grocery retail, including fast food and quick service retail. This result is more remarkable when you consider this industry has faced significant second-year COVID-19 challenges including business impacts on omnichannel store network management, managing channel, customer and supply chain challenges and meeting customer expectations. In response Retail brands have increased their focus on resolution, time and effort and expectation management across consumers and stakeholders who are critical to their operations and CX service delivery. Retail as an overall category sees Personalisation continuing to be the lead customer experience driver.
 This level of personalisation moves beyond just personalised communications to one incorporating the involvement of loyal customers, personalised offers and services and, where relevant, personalised range suggestions. Grocery and other food and beverage retail categories such as liquor remain constant against last year's report findings. Health Beauty and Wellbeing has seen a strong acceleration in performance this year vs prior years. 
The 6 pillars of customer experience as suggested by KPMG
Personalisation
Advances in technology, data and analytics are enabling companies to create much more personal 'human' experiences across moments, channels, and buying stages. Customers seek not just simplicity of transactions, physical ease, but also the psychological satisfaction of human connection. This requires a deep and profound understanding of the customer, being able to track patterns and being able to infer when an intervention can make the most positive difference. Whilst tech is undoubtedly an enabler, true personalisation is how the customer is left feeling about themselves after an interaction.
Integrity
Corporate integrity and its outcome trust continue to be a focus for the leading companies. Re-engaging with purpose, validation of values, and moving CSR to the forefront of the brand have been key areas for organisations. The rapid uptake in ecommerce and cybercrime are front of mind for both organisations and their customers, with organisations taking a forensic view as to how they capture, manage, protect, and update the data that is increasingly used to fuel customer engagement programs.
Time & Effort
Effort and loyalty are inextricably connected, the easier the experience is, the less physical, emotional, and cognitive effort it takes, the more likely a customer is to continue purchasing. This year we have seen a significant rise in the usage of delivery services, Ecommerce has become a way of life and loyalty schemes have become more sophisticated. The emerging trend we are seeing is how organisations are choreographing the online and offline experiences to enable customers to achieve their objectives simply, easily and cost effectively.
Expectations
We have historically observed a trend of expectations transfer as customers expect their best experience with a company to be replicated elsewhere. This has become even more evident this past year, as customers embrace a raft of new technologies such as AI and machine learning that are pushing the boundaries of what is possible every day which is in turn leading to an escalation in customer expectations. 
Resolution
Customer problem solving has moved beyond just fixing problems that an organisation may cause for its customers into a focus on customer lifetime problems, as a mechanism for extending a trusted relationship. In 2021, to build back better, leading organisations have harnessed new technologies to foster better customer relationships by enhancing query handling and issue resolution, with the two objectives of lowering costs and increasing customer satisfaction.
Empathy
Customers want to deal with companies that show they care and can tangibly demonstrate that their customers are important to them and have sensitive solutions to their problems. We are seeing organisations beginning to operationalise empathy; it is becoming a core competence in user experience design and improvement with anthropology and ethnography techniques informing experience designers.