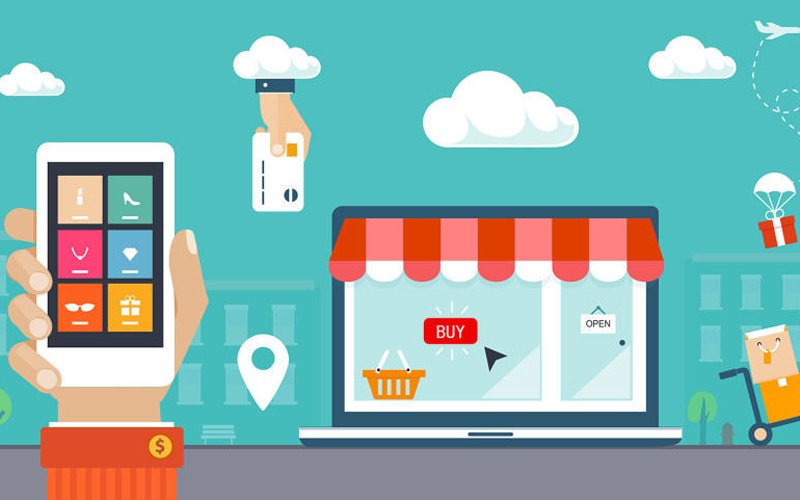 The Internet has transformed the way people shop today. Switching between online and offline shopping is the new normal for many shoppers. For retailers, shifting toward click-and-mortar operations is key to engaging with customers using multiple channels to shop.
Click and mortar is an omnichannel business model where retailers merge online and offline sales channels to streamline the shopping experience. This typically includes an e-commerce website and a brick-and-mortar location. Omnichannel shopping gives customers the ability to use multiple methods to browse and shop for products. Customers can enjoy the ease of shopping online or in-person, making click and mortar more convenient and flexible for shoppers and more competitive than retail businesses that only sell via one channel.
Retailers can enjoy many benefits by integrating e-commerce strategies with traditional physical stores. The main benefit of click and mortar is omnichannel selling. By selling products across various channels—online and in-store—retailers can get access to a wider market and create more touchpoints for shoppers to discover and buy the products. It also creates a seamless shopping experience for the customers as they can do research online before visiting the physical stores or check out products offline before ordering them. By having both an online and physical storefront, some shoppers may opt for shipping options like buy online, pickup in-store (BOPIS). This can help retailers save money on shipping costs. It can also lead to more foot traffic and sales at the brick-and-mortar store. Meeting customers in person and giving them the option to see, touch, and test the products before they buy can help build trust and recognition for a brand leading to increased sales revenue.
Brands such as Nykaa, Pepperfry, Urban Ladder, Lenskart, Myntra, have adopted the omnichannel strategies and are riding the click-and-mortar wave to successfully multiply their brand reach and profits. These e-tailer companies, understand that Indian customers are omnichannel shoppers. So, the only way to get more sales, reduce cost, and personalize the shopping experience is by adopting click-and-mortar. These brands revamping their business models and integrating themselves deeply into the customer experience, so they are there wherever and whenever the customers need them.
Brands and retailers who understand the power of merging online and offline channels and human psychology will be the winners, as the dichotomy of online and offline no longer exists, because the physical world is augmented and enhanced by digital capabilities. They will have to continuously measure online and offline consumer behaviors and know where their customers are going for omnichannel is no longer a choice but an essential survival tool in today's retail industry. Are the existing retail players ready for this transition?
– Sadaf Anjum