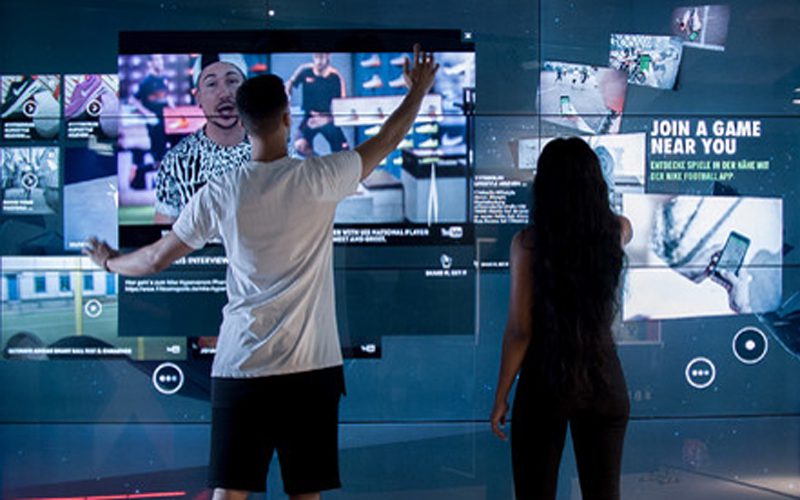 Since the onset of the pandemic, there has been a paradigm shift in the way we interact, engage, consume information, or make a purchase decision, and the emergence of the 'online' culture has further played a key role in giving a big this trend push. As people migrated to digital platforms for shopping, many brick-and-mortar stores had to shut down. While online commerce continued to dominate the retail space, consumers' interest also remained skewed towards the in-store experience, making both online and offline journeys unique and equally important. This has created a need for retailers to venture into a hybrid system, a synergy of physical experience as well as digital convenience, known as Phygital.
Blurring the lines between the offline and online world, the Phygital model provides a seamless shopping experience through a digital interface. Many major retailers now use their physical storefronts to provide customers with an immersive brand experience. For instance, US-based Fashion retailer Rebecca Minkoff's tech-enabled Store in NYC is enhancing customer experience in unique ways. The dressing rooms are equipped with a high-tech interactive mirror that lets shoppers browse products or request specific sizes to try on. This has led to higher customer time spent in stores and boosted sales for the brand. Similarly, global sportswear brand PUMA launched its largest experiential store in Bengaluru, to bring technology, sports, & fashion under one roof. To power up shoppers' phygital experience, their new store boasts of F1 racing simulators, PUMA x YOU customization studio, and an interactive screen to virtually scan through the entire PUMA range.
Retail shoppers bring high expectations into the store with them as they're accustomed to immersive digital experiences and access to information and tools to augment their shopping. Physical retail stores still have an advantage over online retailers that they have yet to take advantage of as modern shoppers are looking for more than just a product – they're searching for an experience.
Interactive retail technology is the missing piece needed by stores to increase sales growth and reduce costs. Through the latest innovations, retailers can work to exceed the expectations of the customer, get them engaged, and keep them in the store longer. Obscuring the lines between the online and offline worlds, the phygital model provides customers with a seamless experience through a digital interface. This journey from physical to digital and now called the Phygital ecosystem is where the future of retail lies.
–Sadaf Anjum