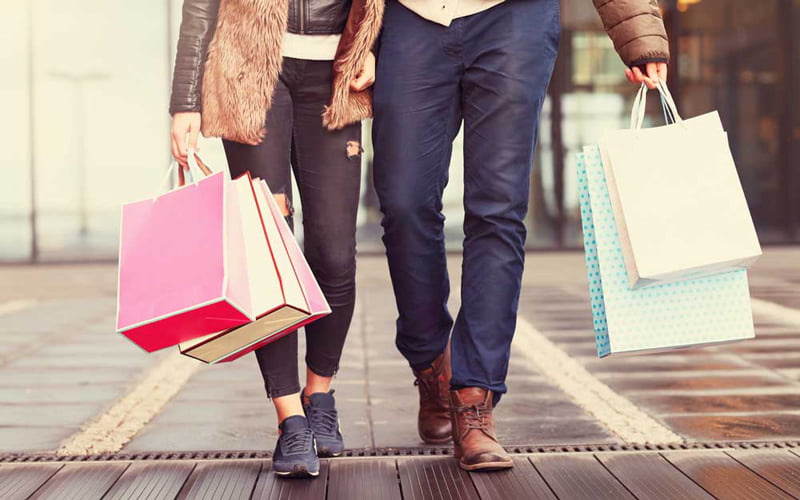 The surge in e-commerce over the last two years due to safety concerns and the desire to avoid physical stores has now waned. The perception that online may replace in-store entirely has been disproven, and the majority of consumers, which is around 72 per cent; expect to have significant interactions with the physical stores now. This number was 60 per cent during the pre-covid time and has surged to 95 per cent during the first and second wave of the pandemic.
The report from Capgemini suggests that Gen Z and Millennial shoppers are now more likely to order products directly from brands, and 72 per cent of all shoppers expect to have significant interactions with physical stores once the pandemic subsides – up from 60 per cent pre-COVID.
More than two-thirds (68 per cent) of Gen Z and over half (58 per cent) of Millennials have ordered products directly from brands in the past six months, compared to 41 per cent on average across all age groups. Only 37 per cent percent of Gen X and 21 per cent of Boomer shoppers have ordered directly from a brand in the last six months. For those who have bought directly from brands, almost two thirds (60 per cent) cite a better buying experience as a reason for purchasing directly, and 59 per cent cite access to brand loyalty programs.
Health and sustainability continue to sway the consumer decisions going forward, and the retailers should consider investment in empowering customers to make informed choices around these. With convenience remaining a key priority for the consumers, delivery and fulfillment are increasingly being transformed from a cost center to a growth driver for many organizations. Today, shoppers are not much willing to pay a premium charge for even fast delivery.
Evolving Consumer Trends
To meet the evolving needs of today's consumer the report identifies four key actions for brands and retailers to benefit from these underlying consumer trends:
Collect and analyze first-party consumer data to customize new products and services for specific customer segments
Develop an omnichannel strategy that incorporates the roles of in-store, ecommerce, direct to consumer and marketplaces
Reposition delivery and fulfilment services as a growth driver for customer experience
Set pricing of sustainable products more competitively in line with consumer expectations
— Sandeep Kumar