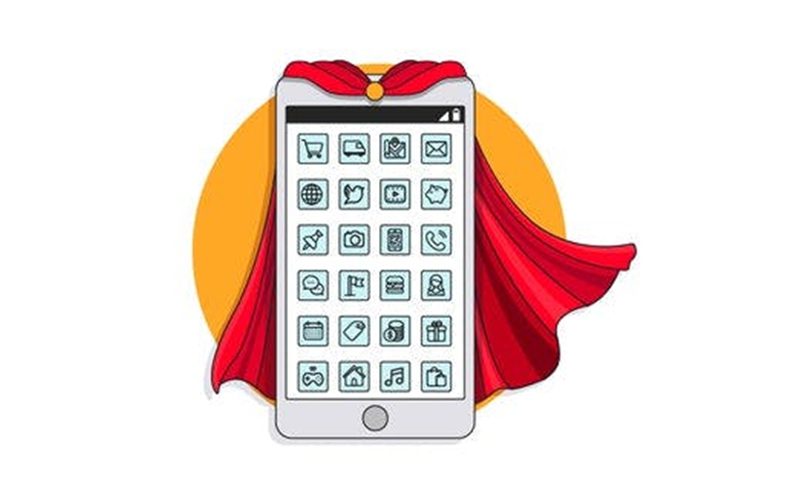 "One place to buy them all"- the main mantra behind the idea of super apps. India, despite being in a nascent stage in terms of the race of super apps in the world, there are many conglomerates and e-commerce giants that are eyeing not only the next big opportunity in the Indian retail market but also the first step towards creating a phygital ecosystem in their retail operations.
The super app model has existed since 2009 during the "Great Firewall" incident in China. During this period global apps like Facebook, Twitter, etc. were blocked and as a result, the super app model was invented in China to prevent data of citizens from going to foreign institutions. WeChat is considered a perfect example of a super app, where multiple services are served by one app only. But in India, the super app model has never succeeded due to the particular consumer behavior trend, as Indians are inclined to use apps for their specific use.
Despite this, Tata has recently launched its super app "TATA NEU" along with several companies promising to launch their super app in near future like Adani group Inc., Reliance, Spice money, etc. This sudden interest of Indian companies in building super apps has a promising purpose after all – To build a phygital ecosystem in India. Despite the challenges, Tata group has come up with an interesting plan of providing customers with rewards in the form of 'Neu Coin' and one neu coin equivalent to one Indian Rupee, by collecting all of their previous purchase data of Tata products.
But why are these companies launching their super apps or showing interest in doing so in the future, despite the proven history of failure of the super app model in India? The answer lies in the aspect of the customer data pool that each of these companies has with them. Being the large conglomerates and e-commerce companies, they have the leverage to use those data to develop a phygital solution with a seamless experience for the customers. For example, Tata group has its foot in a large range of business sectors in India with companies like Tata Consultancy Services, Tata Motors, Tata Steel, Tata Chemicals, Tata Consumer Products, Titan, Tata Capital, Tata Power, Indian Hotels, Tata Communications, Tata Digital, and Tata Electronics. So, launching to cater to the emerging trend of phygital retail in India, super apps are proving as a pivoting factor for stepping into the phygital world. But will super apps and phygital retail complement each other in the future? Only time will tell.
— Sayan Mukhopadhyay