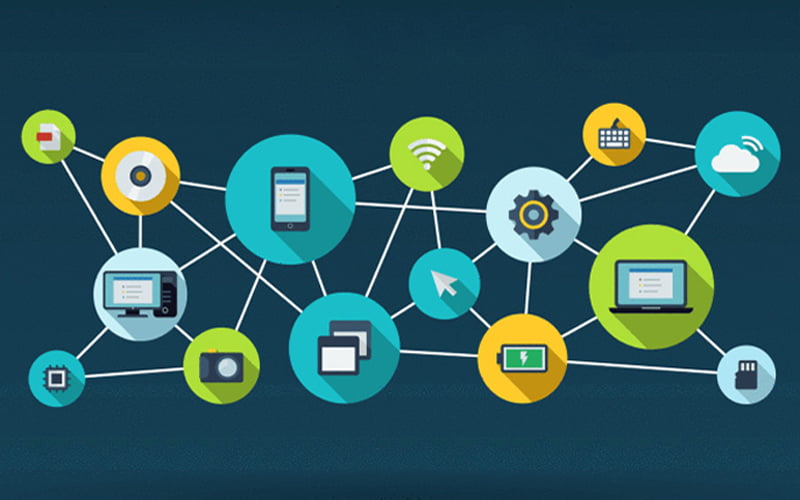 Retail, post the pandemic has gone on to give importance to a lot of tech-enabled integrations. It is not only about improving the customer experience anymore but also about connected tech.
The last few years have tested the resilience and ingenuity of businesses across all industries. Retail in order to build its resilience and stay put with the changing times has undergone tremendous transformations all across domains. From improving business continuity, ensuring continuous digital transformation, and increasing customer happiness retail has changed its course and way of doing business or customer approaches with much fervor.
However, these unprecedented times have brought to the spotlight the friction between the Just-in-Time (JIT) and the Just-in-Case (JIC) approaches. The JIT crowd knows that they are keeping maximum flexibility and minimizing liquidity tied up in stock, but can be vulnerable to disruptions in the supply chain and therefore inventory shortages. So, striking a balance between the two mindsets is key for retailers trying to adapt to the issues faced within the industry today. Needless to say, operational resilience is the over-arching priority. The more committed a company is to JIT, the less resilient it will be because the stability of its supply chain is further out of its own hands.
Getting there with connected technology
So, now is the time to make supply chain planning stronger and more connected. Today, consumers want to see multiple product SKUs and faster shipping or fulfillment time. So, the retailers need to cut short the supply chain delays and manufacturing shortages in order to fulfill the orders in a timely manner and with ease. There are ways that they can take control of the situation to create better operational efficiency. The more distributed a network becomes, the more an organization must create connected networks out of all the component parts. The challenge is that the sprawl is often happening quicker than it can be linked up technologically.
This is where being able to plug anything new into an existing process works as a huge advantage for retailers looking to add new suppliers or partners into their network. The digitization of the supply chain enables greater efficiency among moving parts and gives better analytic insight into where things stand when a delay does occur. But this kind of approach relies on culture for connectedness to exist throughout the whole network.
Further, building a culture of connectedness ensures engagement from the key people when digitizing supply chains, logistics or retail. Moreover, when planning to digitize the supply chain it is important to build a digital backbone that's built upon three core components: collection, connection, and optimization. Collecting all of the relevant data for a process or function from systems, people and devices is clearly the foundation stone. That's why it is safe to say that IoT in retail is emerging and could open the door to a range of new data that sharpens the understanding of what's going on in and around a supply chain.