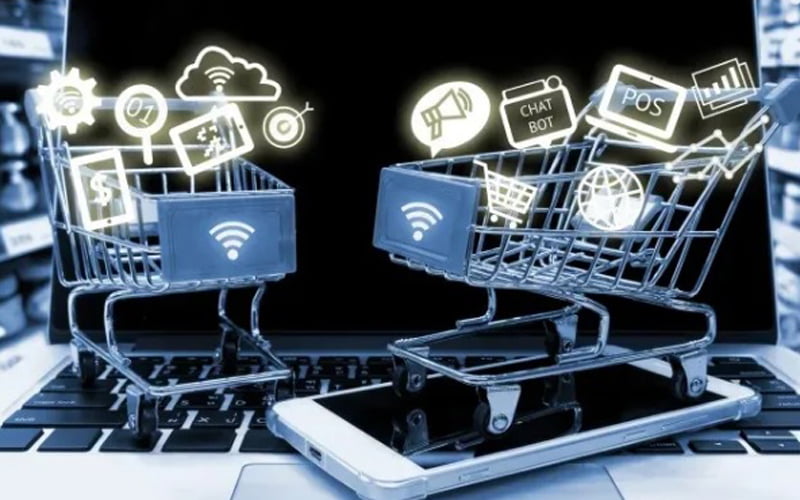 A new report from Unicommerce & Wazir Advisors indicates that the D2C segment has emerged as the key propeller of Indian retail growth; reflecting a robust CAGR of near 45% levels with the potential to reach $70 billion over next few years. It further highlights that D2C, and digital-first brands continue to rise with consistent order growth of brand websites. The brand websites report a strong YoY order volume growth of 80.4% in FY 22 while marketplaces witnessed a 59.6% YoY growth. Beauty & Personal care products segments continue to lead here as well with 132.8 YoY growth on the brand website and 169.1% growth on marketplaces.
The other segments that have reported strong growth on the brand website are Health & Pharmaceutical with 84.8% YoY growth and 67.7% YoY growth for FMCG in FY 22. The rising phenomena of D2C has helped the fashion segment to continue its growth despite being the most mature segment. Fashion & accessories have witnessed 89.5% YoY growth on brand websites in FY 2022, as opposed to a marketplace growth of 52.2%.
The market has changed now, and D2C brands will continue to be forced to stay hyper-focused on customer acquisition, in order to sustain and grow. With the advancements in technology, and changing consumer habits, companies need to drop the spray and pray approach and implement data-backed strategies effectively. Here are some ways that D2C brands can decrease CAC by utilising modern day technologies:
Lead Generation
The conversion rates depend highly on the response rate. With traction coming in from so many channels, it becomes hard for agents to connect with every lead individually, that's where automation comes in. Chatbots and live messages can help engage with customers without any delays and give you more leeway.
Moreover, live chat solutions also enable multiple conversations at the same time. It is the perfect solution to offer personalisation without compromising on the speed or conversion rates.
Product Recommendations
AI has been an effective tool for various industries, and D2C can also use it for their own advantage. Technologies such as AI can help decipher data to anticipate customer behaviour and then make recommendations about the products and services, depending on their needs.
Big Data and CX
Similarly, data can also help build personalisation and enhance customer experience. Data analytics has various touch points such as customer preference, predicted spending etc. Big data can help reduce the guesswork and implement strategies that are more likely to bring in sales and conversions.
Sales Automation
Automation has been used by marketing departments all over the world, but there are barely any brands who automate their sales department. While complete automation of sales is still far fetched, some sales positions can be automated.
Improvements in AI have made it possible to reduce labor costs. If a brand implements this strategy, they can use the savings to enhance their business model and make it more robust and efficient. Getting more out of your existing staff can also help in reducing CAC and delivering better customer experiences.
Capitalise on Social Media
D2C brands are tech savvy but so are the customers. Now, instead of making a purchase blindly, consumers want to know more about the products, focus on the features, and then buy. There are customer engagement tools present now that brands should consider investing in. These tools use the social media channels and messaging apps to communicate with the potential buyers and help them find what they are looking for. Social media is a powerful tool not only for brand presence but also for increasing sales and engagement.
-Sandeep Kumar