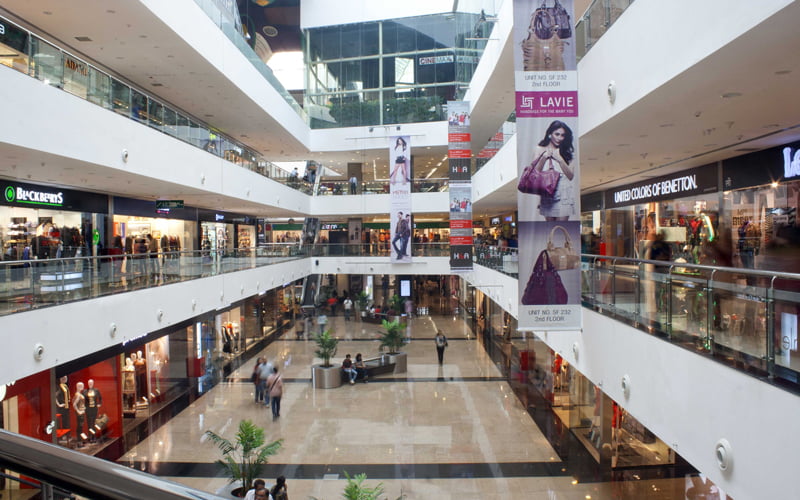 The pandemic forced rewriting the rules of the retail sector and as a result every organized format had to undergo a series of changes and innovation. The shopping malls which are under constant process of evolution, had also to inculcate similar norms to recover and sustain. Shopping malls are constantly in need of space for more brands and entertainment players to fill the space, in order to fulfill the spatial requirements of the retailers and anchor stores. New categories have emerged and worked in a great way. This has forced mall developers to rethink and re-evaluate their retail strategy and work on an advanced model. A mall is dependent on the success of its tenants, which translates to the financial feasibility of the tenant in the mall. After the pandemic, things have changed as the customer's expectations have changed significantly and they are looking for a convenient experience.
It's not about the new categories but how a proper distribution of weightage is given. Like, earlier malls who were not having hypermarkets/supermarkets can certainly now seek some new players which can fit in that space of the mall. There were few categories which have increased their operations and major contribution is done by athleisure and activewear. Sports and fitness brands Nike and Adidas have evolved more into the athleisure segment and for that they required slightly larger space. Brands such as Skechers expanded its area by 200%, Puma expanded its area by 300%. On the contrary, new brands like Miniso scaled down its area by 50%. Hypermarkets which were quite a trend earlier and were offering an area of 30,000-50,000 sq. ft needs to relook and reconsider their sizing as the concept of instant deliveries and big players like Amazon foraying into grocery sector is a big challenge for them.
Co-working spaces are finding their new home in the shopping centres. The mall developers are partnering with co-working companies as it also malls to boost their F&B, retail section. The co-working space is seen as a foreseen compliment and we're bringing food courts along with that. Most malls are also planning to build office blocks, which will cover an area where employees can walk-in and work accordingly.
A shopping mall is an asset and mixing the categories in a right manner, maximizes the brand value of the asset. The mall developers need to determine the reality of the asset, size of asset and GLA and develop a retail strategy accordingly.
-Sandeep Kumar