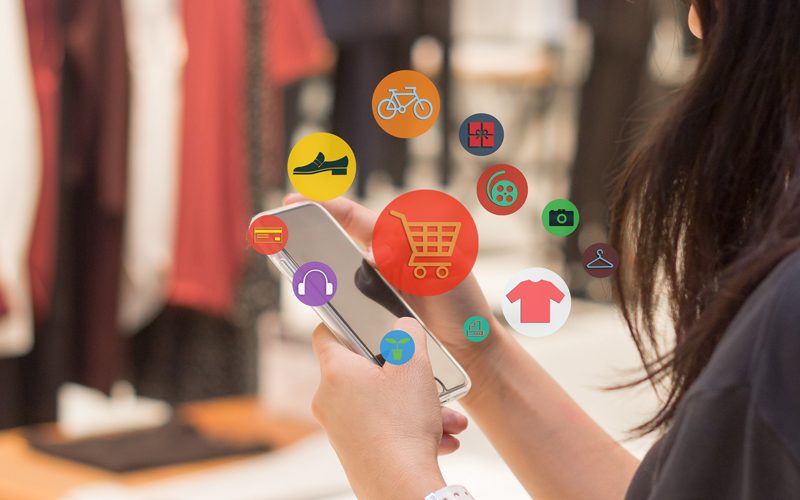 Like every year, through exclusive analysis and survey with CEOs of top technology companies, Gartner has brought to the front a list of technology trends for 2022. These trends according to them will redefine the way we look at business and make it more futuristic and ready to serve a necessarily global audience. 
Metaverse is the buzzword of the moment and this trend is changing the face of social space like never before. This is basically a virtual world created by combining different technologies, including virtual and augmented reality. While it doesn't technically exist yet, companies like Facebook hope the metaverse will become a place where we go to meet, work, play, study and shop.
This 'extended reality' is foretold to be the next progression of the internet and will blur the lines between physical and digital life. The power of the metaverse and a new reality in itself shows the power of technology and how it is changing the world around us. Every aspect of the reality as we know it is changing and thus, like every year Gartner brings the technology trends report for 2022, citing the trends that will be highly dominant this year.
Trend 1: Data Fabric
Data fabric provides a flexible, resilient integration of data sources across platforms and business users, making data available everywhere it's needed regardless where the data lives.
Data fabric can use analytics to learn and actively recommend where data should be used and changed. This can reduce data management efforts by up to 70%.
Trend 2: Cybersecurity Mesh
Cybersecurity mesh is a flexible, composable architecture that integrates widely distributed and disparate security services.
Cybersecurity mesh enables best-of-breed, stand-alone security solutions to work together to improve overall security while moving control points closer to the assets they're designed to protect. It can quickly and reliably verify identity, context and policy adherence across cloud and noncloud environments.
Trend 3: Privacy-Enhancing Computation 
Privacy-enhancing computation secures the processing of personal data in untrusted environments — which is increasingly critical due to evolving privacy and data protection laws as well as growing consumer concerns.
Privacy-enhancing computation utilizes a variety of privacy-protection techniques to allow value to be extracted from data while still meeting compliance requirements.
Trend 4: Cloud-Native Platforms 
Cloud-native platforms are technologies that allow you to build new application architectures that are resilient, elastic and agile — enabling you to respond to rapid digital change.
Cloud-native platforms improve on the traditional lift-and-shift approach to cloud, which fails to take advantage of the benefits of cloud and adds complexity to maintenance. 
Trend 5: Composable Applications
Composable applications are built from business-centric modular components.
Composable applications make it easier to use and reuse code, accelerating the time to market for new software solutions and releasing enterprise value.
Trend 6: Decision Intelligence 
Decision intelligence is a practical approach to improve organizational decision making. It models each decision as a set of processes, using intelligence and analytics to inform, learn from and refine decisions.
Decision intelligence can support and enhance human decision making and, potentially, automate it through the use of augmented analytics, simulations and AI.
Trend 7: Hyperautomation
Hyperautomation is a disciplined, business-driven approach to rapidly identify, vet and automate as many business and IT processes as possible.
Hyperautomation enables scalability, remote operation and business model disruption.
Trend 8: AI Engineering
AI engineering automates updates to data, models and applications to streamline AI delivery.
Combined with strong AI governance, AI engineering will operationalize the delivery of AI to ensure its ongoing business value.
Trend 9: Distributed Enterprises
Distributed enterprises reflect a digital-first, remote-first business model to improve employee experiences, digitalize consumer and partner touchpoints, and build out product experiences.
Distributed enterprises better serve the needs of remote employees and consumers, who are fueling demand for virtual services and hybrid workplaces.
Trend 10: Total Experience
Total experience is a business strategy that integrates employee experience, customer experience, user experience and multiexperience across multiple touchpoints to accelerate growth.
Total experience can drive greater customer and employee confidence, satisfaction, loyalty and advocacy through holistic management of stakeholder experiences.
Trend 11: Autonomic Systems
Autonomic systems are self-managed physical or software systems that learn from their environments and dynamically modify their own algorithms in real time to optimize their behavior in complex ecosystems.
Autonomic systems create an agile set of technology capabilities that are able to support new requirements and situations, optimize performance and defend against attacks without human intervention.
Trend 12: Generative AI
Generative AI learns about artifacts from data, and generates innovative new creations that are similar to the original but doesn't repeat it.
Generative AI has the potential to create new forms of creative content, such as video, and accelerate R&D cycles in fields ranging from medicine to product creation.
How will the trends drive digital business towards growth?
The top strategic technology trends will accelerate digital capabilities and drive growth by solving common business challenges for CIOs and technology executives. They offer a roadmap to differentiating your organization from peers, fulfilling business objectives and positioning CIOs and IT executives as strategic partners in the organization. 
Each delivers one of three main outcomes:
Engineering Trust:

 Technologies in this segment create a more resilient and efficient IT foundation by ensuring data is integrated and processed more securely across cloud and non-cloud environments, to deliver cost-efficient scaling of the IT foundation.

Sculpting Change:

 By releasing the creative new-technology solutions in this area, you can scale and accelerate your organization's digitalization. These technology trends allow you to respond to the increasing pace of change by creating applications more rapidly to automate business activities, optimize artificial intelligence (AI) and enable faster smarter decisions.

Accelerating Growth:

 By capitalizing on strategic technology trends in this segment, you're unleashing IT force multipliers that will win business and market share. Together, these trends enable you to maximize value creation and enhance digital capabilities.