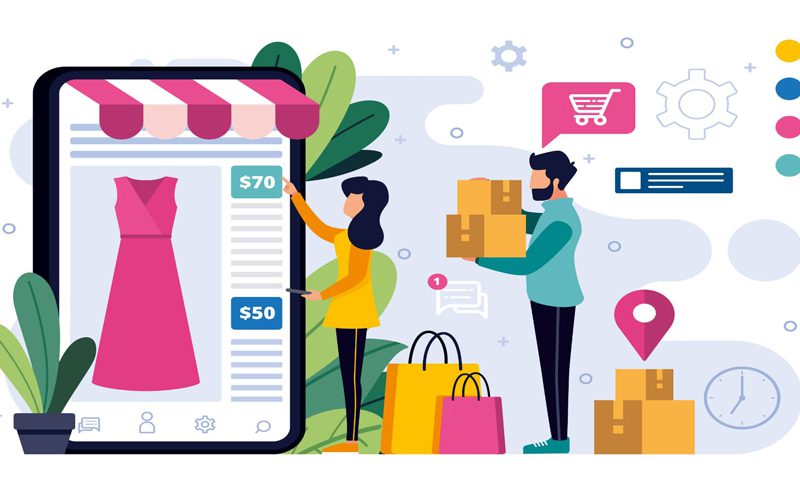 The retail industry is rapidly transforming in the post-Covid world. Social media is increasingly becoming the driving force in connecting businesses with their customers without anyone in the middle. According to a report by Accenture, shopping on social media platforms is growing at a torrid pace — three times faster than traditional e-commerce platforms — and is on a path to reach US$1.2 trillion globally by 2025.  This growth is driven primarily by Gen Z and Millennial social media users.
Social media platforms like Facebook, Instagram, and WhatsApp business, enable social commerce by integrating a buy button. The predominant format of social commerce that has emerged in India is powered by social reselling platforms such as Meesho, Shop 101, Bulbul, etc.
The explosive growth of social media has made direct-to-consumer (D2C) brands rise to success. There are more than 800 D2C brands in the country today. The D2C sector is worth $44.6 billion currently, projected to touch $302 billion by FY 2030. Social commerce sites are emerging as a major sales avenue for direct-to-consumer (D2C) brands. Brand stories on social platforms aided by influencers are significantly increasing discoverability and sales. In the last couple of years, several D2C brands such as mCaffeine, Arata, WOW Skin Science, Plum Goodness, etc. have clocked crores in revenue by occupying unique niches and building a strong brand experience for the consumers through social media platforms.
While many brands are available on the standard e-commerce platforms like Amazon and Flipkart, they don't allow them to create unique customer experiences for their consumers whereas, social commerce platforms create customer experiences tailored to a buyer's social media preferences and usage habits. This creates more cohesive brand experiences across channels, driving deeper loyalty and increasing customer lifetime value for D2C brands.
But what has made social commerce platforms so lucrative for D2C brands to adopt them as a medium for their retail operations? Social commerce brings content, community, and commerce in one place which solves for discovery, trust, and convenience for the consumer.
Social commerce in India is still in its nascent stages and shows great promise for growth. While there are certainly existing and emerging companies in the sector, there are still large white spaces that exist that make the sector attractive.
— Sadaf Anjum