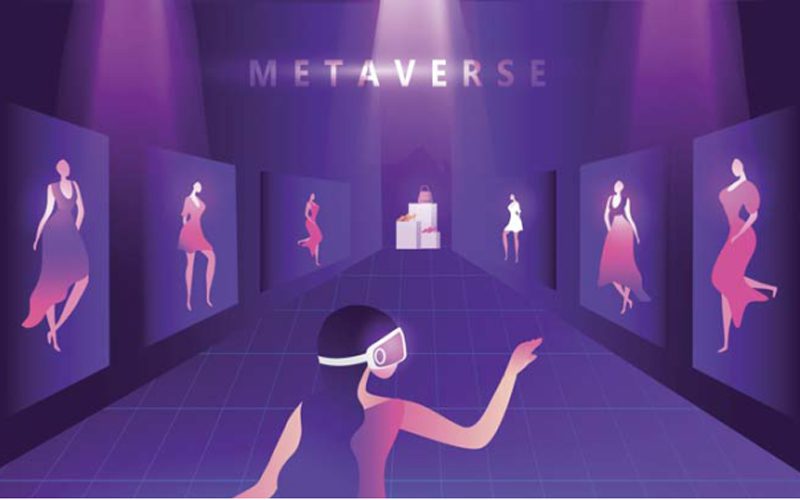 The metaverse is somewhat of a paradoxical entity that harbors both an impermanent and occupied space and creates a heterotopic interface that bridges the gap between the digital and physical realm and thus offers itself as a 'placeless place'. But there is more to the existence of metaverse than the virtual interfaces that are visible right now. On the other hand, the 'phygital' concept is also of a dimorphic existence in retail that coherently aligns with the basal ideology of metaverse with almost equal fervor. This is how metaverse poses itself as a 'cyberplace' for phygital retail.
Now, in terms of retail in metaverse, there is a divide that lies between the experts. Some believe that in the metaverse there will be malls, stores, and many more, whereas some believe that the metaverse will replace the traditional industrial age shopping concepts. But, with the ongoing rise in the trend of phygital retail, it is apparent that metaverse in the future will break the boundaries of the internet and bring out the limitless experience of shopping through phygital retail, a light year beyond today's digital shopping experience.
Now, if the metaverse is going to set the stage for retail in the future and phygital retail is going to be the default choice in it, then cryptocurrency will be the last element that will fulfill the trifecta that will revolutionize retail beyond human imagination. In the virtual world, that is the metaverse, visual realism will be of utmost importance when it comes to retail. In that sense, a virtual currency that is cryptocurrency will become the driving force for the economy of the metaverse. Evidently, today's cryptocurrencies, NFT, and other booming technologies are going to be essential elements in the heterotopia.
Despite the metaverse being a paradoxical entity in nature, it is going to be a necessary part of our lifestyle in the future certainly. People will interact, socialize and explore with themselves or their avatars to discover their intended products and make payments with the help of virtual payment systems also. Finally, from retail's perspective, the metaverse will become the unison of e-commerce, digital and physical retail options and will take humanity one step closer to the unification of humans and technology in the future. In practicality, metaverse has already entered the retail space with the collaboration of Meta and Carrefour. Several big retailers are now exploring their way in with offerings like Nike's virtual sneakers, digital clothing by Gucci, Balenciaga, Ralph Lauren, etc. as well.
Now will the traditional approach to business prevail in the metaverse or will it be revamped to a whole new different level?
Let's find out in the future!
— Sayan Mukhopadhyay