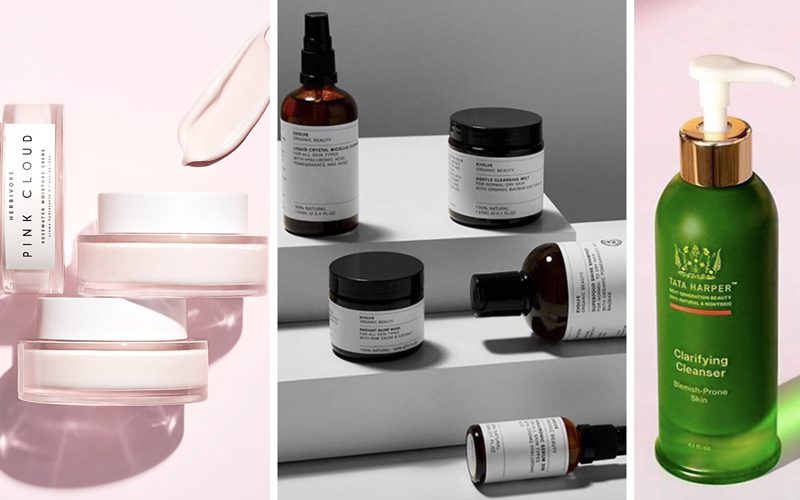 The looming climate and health crises are driving lasting changes in global consumer behavior. Transparency, values, and ethics have become important to shoppers. As per 5W Public Relation's Consumer Culture Report, 71% of consumers prefer buying from brands that align with their values. Consumers' curiosity with regards to sourcing of ingredients, manufacturing, and packaging of their favorite beauty and personal care products has accelerated since the pandemic. Consumers today are more interested in knowing how the products are made, who made them, and how they are going to affect their health and the environment in the long term.
Organic ingredients, natural skincare, cruelty-free, vegan makeup, non-toxic, and the like are not new buzzwords in the beauty and personal care segment. The market is categorized into skincare products, makeup products, and bath and shower products. Among these, the market size of skincare is growing rapidly followed by beauty and makeup. The global demand for these brands forecasts strong growth. As per reports by Statista, the global market value for natural cosmetics and personal care is expected to increase from almost 34.5 billion dollars in 2018 to roughly 54.5 billion dollars in 2027. These data are proof of the growing importance of the natural and organic beauty market. Consumers globally want companies to take a stand on the social, cultural, and environmental issues close to their hearts. A report by Accenture reveals that 62% of consumers say their purchasing consideration is driven by a company's ethical values and authenticity.
The growing concerns around ecological and environmental issues and the increase in use of social media have made customers more aware of the harmful effects of the chemical ingredients (like paraben, SLS, sulfates, etc.) on our skin if used for a longer duration. As people are becoming more aware they are shifting towards natural and organic beauty products.
With the rise in demand for natural personal care products, many brands are offering organic products to appeal to eco-conscious customers. Some of the major players in the segments are Khadi Natural, Just herbs, Forest Essentials, Biotique, Plum Goodness, etc.
With increasing consumer awareness and preference for natural beauty products over chemical products, the Indian 'Beauty and Personal Care' Segment provides huge opportunities but retailers need to keep pace with the ever-changing customer demands. Their approach should be more customer-centric and should be backed by research.
— Sadaf Anjum