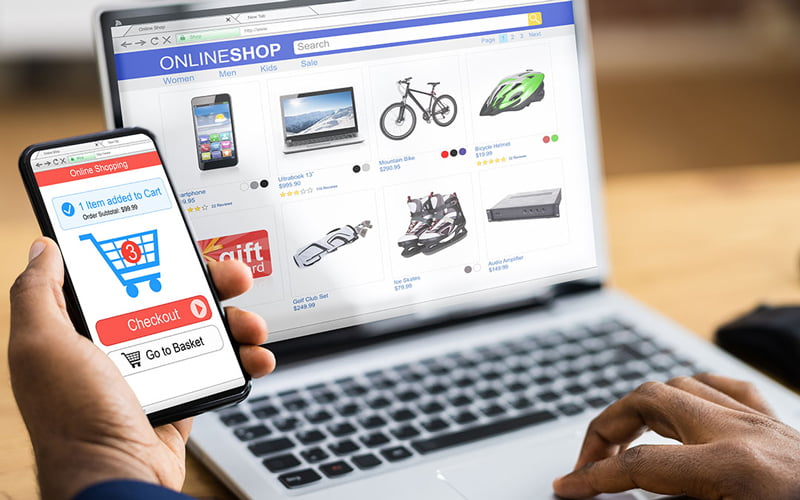 The growth of e-commerce has not only changed how consumers shop, but also their expectations about how retailers approach customer service and personalization. E-commerce solutions are now a part of the omnichannel retail ecosystem to help deliver a seamless and contactless shopping experience for customers. Since e-commerce transcends the limitations of shelf space, retailers can showcase a wide assortment of products to their customers. In addition, customers can easily compare product specifications, browse reviews, and know about product availability while shopping online.
Easy returns and last-mile delivery options have made e-commerce a formidable alternative to physical retail in the past two years. The new age retail shopping is defined by the ease of access to internet and e-commerce platforms. With online commerce and door-step delivery becoming a pertinent feature of shopping today, brick-and-mortar retailers must put an increased emphasis on virtual customer interactions to generate sales and offset the possibilities of a slump in store walk-ins. Offline retailers lagging in digital adoption need to fix their disjointed fragmented retail processes and awkward customer experiences, or else they are sure to fall behind in the race.
In the wake of their experience with the pandemic, smart retailers now understand that a lack of digitization and virtual solutions can impede productivity and slow down business. They are therefore transitioning to virtual retails solutions to avoid supply chain disruptions and labor shortages. By thoughtfully virtualizing business operations, eliminating silos between channel, and shifting to omnichannel models, brick-and mortar retailers are responding to the changing market dynamics in an agile and fast manner.
The unhindered rise of e-commerce, personalization, digital mannequins, and automated home deliveries are some of the key elements that will shape the shopping experience in the coming years. These changes will prompt retailers to adopt an omnichannel business model and deliver a consistent shopping experience across online and offline channels. It is now more pertinent than ever to build virtual retail ecosystem and connect physical retail to digital lifestyles.
Retailers must bring the in-store shopping experience online using AR/VR technologies and virtual sales assistants to guide customers and help them choose a product. They should deploy digital BTL activations and in-store activations to engage with customers and drive brand loyalty in the future. A cohesive blend of e-commerce with physical retail is the way forward for brands to maximize sales in a restricted market environment. In an omnichannel design, store promoters can effectively use customer data captured across virtual and physical stores to offer better personalization and product recommendations based on their previous purchases.
Physical retailers need to maximize the value of each store trip and their flagship stores can offer a mix of cafes, art galleries, and shops, etc., in order to drive store footfalls in the future. Omnichannel retail can help manage crowds by offering customers options such as 'Buy Online Pay in Store,' curbside pickups, digital payments, and more.
Additionally, retailers can use physical stores to execute experiential events, educate customers on product offerings, and reinforce their brand's positioning in the market. New technology solutions can be leveraged to transform store formats and drive delightful experiences for prospects and customers. The future of shopping will definitely be a mix of digital and physical retail but, above all, the most crucial aspect would be building personalized relationships with customers and automating inventory and supply chain systems.